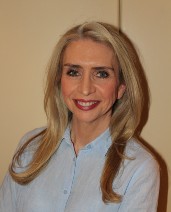 Fiona Wilson
Associate Professor, Physiotherapy, Trinity College Dublin, and Deputy Editor, British Journal of Sports Medicine
Fiona Wilson is a Chartered Physiotherapist and an Associate Professor in the School of Medicine, Trinity College Dublin, where she is Head of the Discipline of Physiotherapy. She has over 30 years of experience in clinical physiotherapy, teaching and research. Her research has focused on examination and synthesis of epidemiology and biomechanics to create meaningful prevention and management strategies for injury and pain in sport. Her primary focus has been on athlete back pain and she has published widely in this area; specializing in rowing related back pain. She also focuses on brain health and wellness in sport with a particular focus on current and retired rugby athletes. She was lead physiotherapist for Rowing Ireland for 10 years and is the first physiotherapist to be invited to the World Rowing Sports Medicine Commission. Fiona is a Deputy Editor with the British Journal of Sports Medicine and the Journal of Science and Medicine in Sport. She practices clinically at Dublin Spine and Sports Physiotherapy.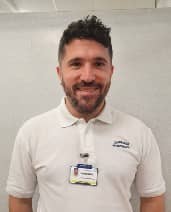 Osman Ahmed
Senior Physiotherapist at University Hospitals Dorset NHS Foundation Trust, and Associate Editor, British Journal of Sports Medicine
Dr Osman Ahmed is a Physiotherapist at University Hospitals Dorset NHS Foundation Trust and Visiting Senior Lecturer at the University of Portsmouth. He trained as a Physiotherapist in the UK, before undertaking his Postgraduate studies and PhD at the University of Otago, New Zealand. He works for the Football Association (FA) as a Physiotherapist with their elite disability football squads and teaches on the FA's Advanced Trauma Medical Management course. Osman is Medical & Sports Science Director at the International Federation of Cerebral Palsy Football, Medical Unit Co-Lead at the Para Football Foundation, and Co-Chair of the Concussion in Para Sport Group.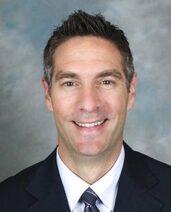 Jonathan A. Drezner, M.D.
Professor, Department of Family Medicine, University of Washington, and Editor in Chief, British Journal of Sports Medicine
Dr. Jonathan Drezner is a Professor in the Department of Family Medicine and Director of the UW Medicine Center for Sports Cardiology at the University of Washington (Seattle, WA – USA). He serves as Editor-in-Chief of the British Journal of Sports Medicine, and he is Team Physician for the Seattle Seahawks (NFL), OL Reign (NWSL), and the University of Washington. Dr. Drezner is past-President of the American Medical Society for Sports Medicine (2012-13) and Director of the Division for Cardiac Injury in Sport for the National Center for Catastrophic Sports Injury Research.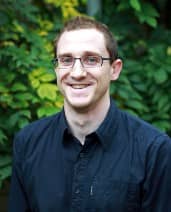 Andrew Atkin
Associate Professor in Behavioural Epidemiology, School of Health Sciences, University of East Anglia, and Associate Editor, British Journal of Sports Medicine
Andy is a lecturer in the School of Health Sciences and external research associate for the General Medical Council (GMC).  He also serves as associate editor for the British Journal of Sports Medicine.  Previous appointments include research positions at the British Heart Foundation National Centre for Physical Activity and Health (Loughborough University) and the UKCRC Centre for Diet and Activity Research (CEDAR; University of Cambridge).  Andy is a behavioural epidemiologist with particular interest in understanding the distribution and determinants of physical activity and sedentary behaviour in young people.  He is a quantitative scientist with experience in longitudinal data analysis, systematic literature reviews (inc. meta-analysis), and data-pooling and harmonisation.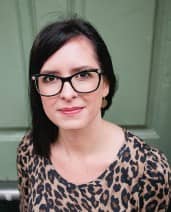 Sheree Bekker
Assistant Professor, Centre for Health and Injury and Illness Prevention in Sport, Department for Health, University of Bath, and Associate Editor, British Journal of Sports Medicine
Dr Sheree Bekker (she/her) is an Assistant Professor in the Department for Health at the University of Bath, and a member of the Centre for Health and Injury and Illness Prevention in Sport (CHI2PS). Her transdisciplinary research contributes to critical and innovative insights across a range of contemporary challenges in Sport and Exercise Medicine, with a focus on those in sports injury prevention. Her current research is focused on two key strands: 1) understanding the influence of gendered environments on sports injury, and 2) conceptualising gender inclusive sport. She takes a translational approach to this research, with the aim of providing considerations that are useful in policy and practice. Sheree received the 2019 British Journal of Sports Medicine Editor's Choice Academy Award for her PhD research.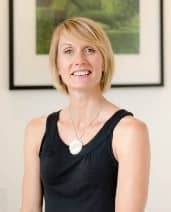 Kay Brennan
Sports and Exercise Medicine Specialist and Military Civilian Medical Officer, MOD and NHS Devon CCG. Chair of Education, BASEM
Kay Brennan is a portfolio Sports and Exercise Medicine Physician and GP working clinically as a civilian Senior Medical Officer for the MOD in North Devon, England. She also works for NHS Devon's Clinical Commissioning Group (CCG) as a Clinical Commissioning Advisor supporting a system's based approach to healthier lifestyles, population health, and health inequalities. She holds a Post Graduate Lecturer post at the University of Exeter Medical School and is Chair of Education for BASEM (British Association of Sports and Exercise Medicine).