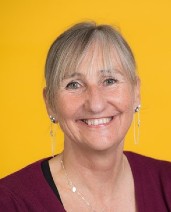 Anna Campbell
Professor, Edinburgh Napier University and Director, CanRehab; Scotland
Anna Campbell is Professor in Clinical Exercise Science at Edinburgh Napier University. Her first degree is in Immunology and she has a PhD in Biochemistry. For the past 20 years she has worked in the field of exercise oncology and has been instrumental in the implementation of evidence-based exercise programmes for people affected by cancer across the UK. She is principal investigator / co-investigator on Macmillan, NIHR, CSO and Breast Cancer Now. Professor Campbell is Director of CanRehab and also chair of the charity CanRehab Trust. Anna is part of a small international working group of exercise experts "Moving Through Cancer" responsible for updating the evidence-based exercise prescription guidelines and the guidelines for the provision of clinical and community-based exercise programmes for cancer patients and survivors. Finally, Professor Campbell is part of the WHO Cancer Rehabilitation 2030 working group.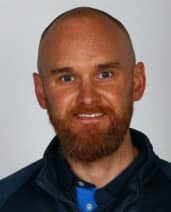 Ben Jones
Professor of Sports Physiology and Performance, Leeds Beckett University; England
Ben Jones is a Professor at Leeds Beckett University. He is also the Strategic Lead for Performance and Research at the Rugby Football League, and Pathway Performance Director at Leeds Rhinos Rugby League club. Ben completed his PhD in 2013, and was promoted to Professor at the age of 31 in 2017. He has over 200 peer-review publications, and is frequently invited as a Keynote speaker at national and international conferences. Ben has secured over £4 million in research funding, appeared numerous times on BBC Breakfast as an expert to comment on contemporary issues, and has supported a number of charity events, including the Kevin Sinfield 7 in 7 Challenge in 2021, which raised over £2.5 million for MND.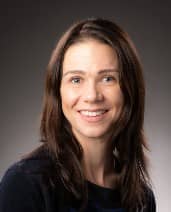 Carly McKay
Senior Lecturer, Department for Health at University of Bath; England
Dr Carly McKay (BKin, Msc, PhD, FHEA) is a Senior Lecturer in Injury Prevention and Deputy Director of the Centre for Health and Injury and Illness Prevention in Sport (CHi2PS) in the Department for Health at the University of Bath. She is also a Deputy Director of the Centre for Sport, Exercise & Osteoarthritis Research Versus Arthritis (UK) and Associate Editor for the Journal of Science and Medicine in Sport. Her research focuses on the role of psychosocial and behavioural factors in sport injury risk and recovery, and using behaviour change approaches to support injury prevention strategies.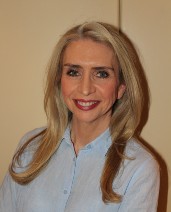 Fiona Wilson
Associate Professor, Physiotherapy, Trinity College Dublin, and Deputy Editor, British Journal of Sports Medicine (BJSM); Ireland
Fiona Wilson is a Chartered Physiotherapist and an Associate Professor in the School of Medicine, Trinity College Dublin, where she is Head of the Discipline of Physiotherapy. She has over 30 years of experience in clinical physiotherapy, teaching and research. Her research has focused on examination and synthesis of epidemiology and biomechanics to create meaningful prevention and management strategies for injury and pain in sport. Her primary focus has been on athlete back pain and she has published widely in this area; specializing in rowing related back pain. She also focuses on brain health and wellness in sport with a particular focus on current and retired rugby athletes. She was lead physiotherapist for Rowing Ireland for 10 years and is the first physiotherapist to be invited to the World Rowing Sports Medicine Commission. Fiona is a Deputy Editor with the British Journal of Sports Medicine and the Journal of Science and Medicine in Sport. She practices clinically at Dublin Spine and Sports Physiotherapy.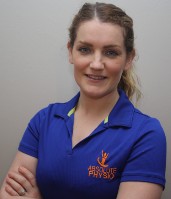 Gráinne Donnelly
Clinical Director and Advanced Physiotherapist, Absolute.Physio and Clinical Researcher; Northern Ireland
Gráinne Donnelly is an Advanced Physiotherapist in pelvic health from N. Ireland. Following 12+ years service in the NHS she left position as the Team Lead for pelvic health to focus on private practice and dedicate time to clinical research. Her research interests include postpartum physical activity and diastasis rectus abdominis. She holds several voluntary roles including the Communications Officer for the N. Ireland Chartered Society of Physiotherapy Board and the Research Reviews Co-Chair for the Pelvic Obstetric and Gynaecological Physiotherapy professional network. Gráinne is an honorary member of the Perinatal Physical Activity Research Group at Canterbury Christ Church University and sits on the Specialist Advisory Board of the Active Pregnancy Foundation.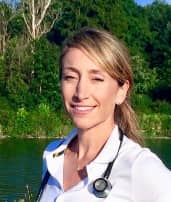 Jane Thornton
Sport and Exercise Medicine Physician, Canada Research Chair, Injury Prevention and Physical Activity for Health, Editor, British Journal of Sports Medicine (BJSM), Canadian Olympian and World Champion Rower; Canada
Dr. Jane Thornton is a Sport Medicine Physician and Canada Research Chair in Injury Prevention and Physical Activity for Health. She is an Assistant Professor in the Department of Family Medicine, with cross appointments in the Department of Epidemiology & Biostatistics at Schulich School of Medicine & Dentistry, and School of Kinesiology at Western University in London, Ontario, Canada. She is also an Editor of the British Journal of Sports Medicine. Her research focuses on long-term athlete health, female athlete health, and physical activity in the prevention and treatment of chronic disease. Dr. Thornton is a Member of the Board of Directors of the Canadian Academy of Sport and Exercise Medicine (CASEM) and of Rowing Canada. She represented Canada for over a decade in the sport of rowing, as a World Champion and Olympian.
Kellie Wilkie
Managing Director, Bodysystem Physio, Exercise Physiotherapist, APA Sports and Physiotherapist, Australia Olympic Team Rowing; Australia
Kellie Wilkie is Australian Titled Sports & Exercise Physiotherapist with a clinical and research interest in athletic low back pain. Kellie travelled with The Australian Rowing Team for 9 consecutive years including being an Australian Olympic Team Physiotherapist for the 2012 London and 2016 Rio games. Kellie is passionate about ensuring that lessons learnt in the elite environment can be transferred into preventing injury for developing rowers. Kellie has recently been involved in research and publication of several papers in the British Journal of Sports Medicine in relation to Low back pain in sport and rowing. Kellie is the Managing Director and Principal Physiotherapist of BODYSYSTEM in Hobart.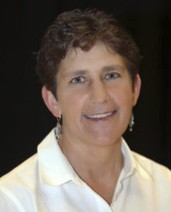 Margot Putukian
Chief Medical Officer, Major League Soccer; United States
Dr. Putukian is an Internist/Sports Medicine Specialist, and is the Chief Medical Officer for Major League Soccer. She retired in 2021 from Princeton University where she was the Director of Athletic Medicine and Head Team Physician. Dr. Putukian is a past president of the American Medical Society for Sports Medicine, and has served as a team physician for the US Men's National Lacrosse team, and recently with the USOPC at the Beijing Winter Olympics. She currently serves as a senior advisor for the NFL Head, Neck & Spine Committee, and as a team physician for US Soccer.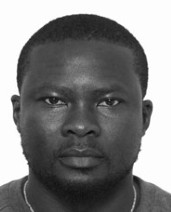 Maurice Douryang
Physiotherapist, Menoua Royal Eagle Team; Cameroon
Dr Maurice Douryang is head of the Rehabilitation Unit and trainer in the Department of Physiotherapy and Physical Medicine at the University of Dschang, Cameroon and also Physiotherapist of the national weightlifting team of Cameroon since 2019. After holding his Master's degree in Physiotherapy at Dschang University, he completed his PhD on Injury prevention strategy at the Physical and Rehabilitation Unit, University of Tor Vergata in Rome, Italy. Dr Douryang is committed to improving athletes' health and safety in Africa. He recently led two publications in BJSM: "COVID-19 considerations and strategy for a safe return to international football competitions: an African perspective." and "Expanding sports and exercise medicine research in Cameroon: current challenges and defining what is needed.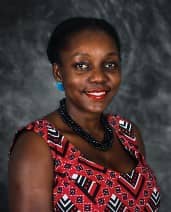 Nonhlanhla Mkumbuzi
Founder and Executive Director, Ntombi Sport; South Africa
Nonhlanhla Mkumbuzi is a sports physiotherapist and has a Ph.D. in Exercise Science. In her clinical career, she has served Zimbabwe's national men's, women's and youth rugby, netball, football and Olympic teams. Currently, she splits her time between research and consultancy work. Her research work is in African female athletes on all things female, and includes the biology and socio-cultural aspects of the menstrual cycle, and injury epidemiology in African women football players. Additionally, she is the founder and Executive Director at Ntombi Sport where she consults on African women and girls in sport on how race, gender, culture, economics and environment intersect in athletic performance and injury rehabilitation.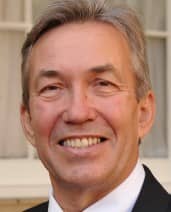 Nick Webborn
Chair, British Paralympic Association and Clinical Professor, The University of Brighton; England
Nick Webborn CBE is currently Clinical Professor at the University of Brighton and Honorary Clinical Professor in the School of Sport, Exercise and Health Sciences, at Loughborough University. Nick is one of the UK's leading sports medicine specialists and a world leading expert in the area of Paralympic sports medicine. He has attended 12 Paralympic Games and was chief medical officer for ParalympicsGB at London 2012 and for the Invictus Games in 2014. He is a member of the IPC Medical Committee and is Chair of the British Paralympic Association. He was awarded an OBE in 2016 for services to Paralympic Sports Medicine and to the British Paralympic Association, and a CBE in 2022 for services to Sports Medicine and to Sport.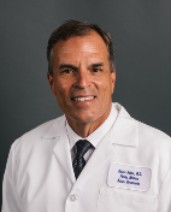 Robert Sallis
Physician and Director, Sports Medicine Fellowship; Kaiser Permanente, Fontana, California; United States
Dr. Sallis is a Family Medicine and Sports Medicine physician at Kaiser Permanente Medical Center in Fontana, California. He serves as Director of the Sports Medicine Fellowship program and on the Administrative Faculty for the Family Medicine Residency Program. He is also the Chief Medical Officer for the Los Angeles Football Club (Major League Soccer). He is a Past-President of the American College of Sports Medicine (ACSM) and currently chairs the Advisory Board for the Exercise Is Medicine Global Health Initiative. He received his Bachelor of Science degree from the U.S. Air Force Academy, his Medical Degree from Texas A&M University and he completed his residency in Family Medicine at Kaiser Permanente Medical Center in Fontana.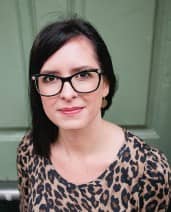 Sheree Bekker
Assistant Professor, Centre for Health and Injury and Illness Prevention in Sport, Department for Health, University of Bath, and Associate Editor, British Journal of Sports Medicine (BJSM); England
Dr Sheree Bekker (she/her) is an Assistant Professor in the Department for Health at the University of Bath, and a member of the Centre for Health and Injury and Illness Prevention in Sport (CHI2PS). Her transdisciplinary research contributes to critical and innovative insights across a range of contemporary challenges in Sport and Exercise Medicine, with a focus on those in sports injury prevention. Her current research is focused on two key strands: 1) understanding the influence of gendered environments on sports injury, and 2) conceptualising gender inclusive sport. She takes a translational approach to this research, with the aim of providing considerations that are useful in policy and practice. Sheree received the 2019 British Journal of Sports Medicine Editor's Choice Academy Award for her PhD research.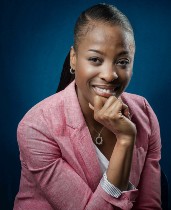 Yetsa Tuakli-Wosornu
Associate Professor, Yale School of Public Health, University of Pittsburgh; United States
Yetsa A. Tuakli-Wosornu, MD, MPH is an Associate Professor at Yale School of Public Health and University of Pittsburgh. A board-certified Physiatrist, she specializes in spine and sports medicine. Dr. Tuakli directs the Sports Equity Lab—a research group focused on dismantling inequities in sport (abuse, stigma, exclusion) while amplifying sport's role as a positive change agent in society. A long jumper who represented the Ghana national team until 2016, Dr. Tuakli was also the International Paralympic Committee's inaugural welfare officer, and is a member of the International Olympic Committee's working group to prevent harassment and abuse in sport.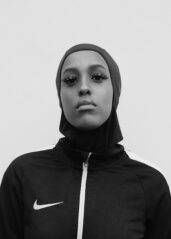 Iqra Ismail
Director of Women's Football, Hilltop Circle and Captain, Somali Women's National Football Team; England
Iqra Ismail is the director of Women's Football at Hilltop Women's Football Club (previously known as NUR Women's Football Club) which is a sports organisation aimed at engaging women and girls in football. The club has been running for almost 3 years now and Iqra strives to create a safe, comfortable space for women and girls to play football. She is the youngest Football Black List Winner of 2019, having won the coveted award at just 19 years old. She has worked with Nike, Chelsea FC and Pepsi and been featured in Vogue three times, the Telegraph, FIFA.com, BBC, and Al Jazeera. She is the first ever and current Captain of the Somali Women's National Football Team, getting her first international cap in December 2019.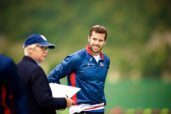 James Foad
Personal Trainer, MHR Fitness, Team Great Britain Olympian and European Champion Rower; England
James Foad won bronze with the men's eight at the London 2012 Olympic Games and has four World Championship Silver Medals, a European title, and the British Record in the Men's Coxless Pair to his name. During James' 8 years with the Great Britain Rowing Team, he had to manage lower back pain for a high percentage of those years, with many hours spent with physiotherapists daily. After competing at the London Olympic Games James required back surgery, requiring some flexible stabilisation. Unfortunately, in January 2016 some of this procedure broke resulting in further surgery and missing Rio 2016.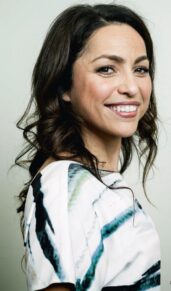 Eva Carneiro
Specialist Consultant, The Sports Medical Group; England
Dr Eva Carneiro is a Consultant in Sports and Exercise Medicine working at The Sports Medical Group London. She was one of the first eight pioneering doctors recruited nationally to the UK Sports and Exercise Medicine Specialist Training Programme. She worked in the New South Wales Institute of Sport in Sydney and at the Olympic Medical Institute, London in the build up to the Beijing Olympics. She completed her research in Football Hydration for her master's degree in Sports Medicine at West Ham United. She worked at Chelsea Football Club from 2009-2015. During her four seasons as First Team doctor the team was successful in winning Champions league, Premier league, Europa league, FA Cup and League Cup titles. During her six and half years with the team she worked with a total of seven elite international football managers. She is the first woman to sit on a team bench pitch-side in Champions League, Premier League, and Europa League competitions and the only woman to become Assistant Medical Director in a football club in the UK. She is a mentor for The True Athlete Project and a clinical advisor for TRR Nutrition.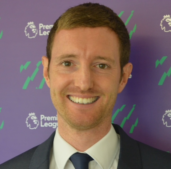 Matthew Green
Senior Elite Performance Manager, The Premier League; United Kingdom
Dr Matthew Green is Senior Elite Performance Manager at the Premier League, working across the areas of science, medicine, talent ID, psychology, performance analysis and loan management. Matt has worked at the Premier League for four and a half years. Previously Matt worked at WBA FC where he was responsible for science and fitness as First Team Fitness Coach. Matt is BASES High Performance Sport Accredited and has a Professional Doctorate in Applied Sport and Exercise Science from Liverpool John Moores University, where his research explored the use of accelerometery for the monitoring and prescription of training in football, with specific reference to movement requirements.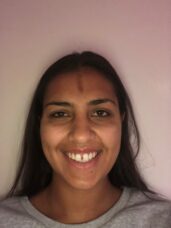 Sophia Candappa
Vitality Netball Superleague, Surrey Storm, Head of Psychology and Assistant Director of Sport, Wellington College and Former England Netball; United Kingdom
I am currently Assistant Director of Sport and Head of Psychology at Wellington College. I play Superleague netball for Surrey Storm and have also represented England Netball and have 7 International Caps. Currently I am on maternity leave after having my second baby, Wren who is now 7 months, and her big brother is called Otis who is 2.5 years old. I am extremely passionate about equality for women in sport and enjoy spending time with my family and travelling.