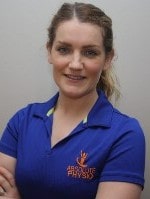 Gráinne Donnelly
Clinical Director and Advanced Physiotherapist, Absolute.Physio and Clinical Researcher; Northern Ireland
Gráinne Donnelly is an Advanced Physiotherapist in pelvic health from N. Ireland. Following 12+ years service in the NHS she left position as the Team Lead for pelvic health to focus on private practice and dedicate time to clinical research. Her research interests include postpartum physical activity and diastasis rectus abdominis. She holds several voluntary roles including the Communications Officer for the N. Ireland Chartered Society of Physiotherapy Board and the Research Reviews Co-Chair for the Pelvic Obstetric and Gynaecological Physiotherapy professional network. Gráinne is an honorary member of the Perinatal Physical Activity Research Group at Canterbury Christ Church University and sits on the Specialist Advisory Board of the Active Pregnancy Foundation.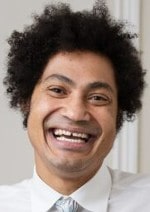 Jason Gill
Professor of Cardiometabolic Health in the Institute of Cardiovascular and Medical Sciences at the University of Glasgow
Jason Gill is Professor of Cardiometabolic Health in the Institute of Cardiovascular and Medical Sciences at the University of Glasgow. He leads an active multi-disciplinary research group investigating the prevention and management of vascular and metabolic diseases and has published more than 200 peer-reviewed papers on these topics. This work includes studies into the epidemiology of lifestyle-related factors (principally physical activity, diet and sleep) and cardiometabolic disease risk, particularly why certain population groups appear to have increased susceptibility to the adverse effects of an 'unhealthy' lifestyle; lifestyle interventions for the prevention and management of cardiometabolic disease; and investigations into the mechanisms by which diet and exercise regulate insulin sensitivity and lipoprotein metabolism.  In recent years, he has become increasingly focused on collaborative projects involving biological and medical scientists working together with social scientists and external stakeholders to develop realistic and sustainable lifestyle interventions for the primary and secondary prevention of chronic diseases.  Jason has contributed to the UK Physical Activity guidelines, NICE guidelines for prevention of type 2 diabetes, and SIGN guidelines for obesity and cardiovascular disease. He is chair of the Diabetes UK Research Strategy Group for Prevention and Management of Type 2 diabetes, and an editor at several journals including the British Journal of Sports Medicine and the Journal of Sports Sciences.  He is also a Fellow of BASES and the Royal College of Physicians of Edinburgh.  In addition, he is Director of the MSc in Sport and Exercise Science & Medicine at the University of Glasgow and plays an active role in communicating science related to physical activity, diet and obesity to the widest possible audience including a number of appearances on TV documentaries.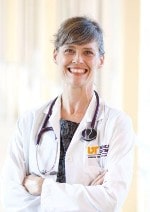 Lucianne Olewinski
Associate Professor, The University of Tennessee
I'm a primary care sports medicine doctor offering full scope primary care as well as all non-surgical sports medicine care. Athletes have many non-surgical health issues and injuries, like concussions, tendinopathies, joint pain, stress fractures, shortness of breath, fatigue, declining performance, insomnia, mental health, menstrual issues and contraceptive care. Many people who don't think of themselves as athletes also need care for these health issues! I also offer gender affirming hormone therapy for transgender and non-binary patients.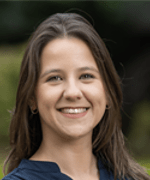 Marcella Pazzinatto
Research Fellow, La Trobe Sport and Exercise Medicine Research Centre
Marcella Pazzinatto is a postdoctoral research fellow at the La Trobe Sport and Exercise Medicine Research Centre (LASEM) and Manager of the GLA:D® (Good Life with osteoarthritis – from Denmark) Australia program. Marcella Pazzinatto research includes pain mechanisms, biomechanical, clinical, and psychological aspects in people with musculoskeletal pain.
As manager of the GLA:D® Australia research program, Marcella Pazzinatto provides direct support to trained clinicians and participants with knee and hip osteoarthritis from all states and territories of Australia